The Albanese government is watching closely as the Biden administration takes on TikTok, demanding the Chinese social media company sell the app or face a ban in the US.
An investigation by the Home Affairs department into social media platforms is expected to be completed shortly.
It's understood the review will not suggest a broad ban of any social media apps for everyday Australians, but will consider whether it is appropriaate to have them installed on government devices.
US media reports suggest the White House has hardened its position on TikTok, amid fears Beijing could order the app's owner ByteDance to hand over American users' information.
It is understood Mr Biden is threatening to ban TikTok in the US unless the social media company's Chinese owners divest their stakes in it.
Liberal Senator James Paterson, who is chairing a select committee inquiry on foreign interference through social media, told The Australian that the Albanese government needed to ensure that TikTok's Chinese owner ByteDance didn't come up with a fix to US complaints that left Australian users exposed.
"This is a very significant development in the United States, and a potential solution to the serious national security problems posed by TikTok," Senator Paterson said.
"But we must ensure Australia is also included in any deal – we can't afford to be left out while Americans are protected. I don't see any evidence the Albanese government is ensuring this will cover Australia too."
FBI director Christopher Wray told a US Senate hearing the app earlier this month the app "screams" of security concerns.
He added the Chinese government could use the viral video app to control software on millions of devices.
"We're not sure that we would see many of the outward signs of it happening if it was happening," Mr Wray added.
TikTok is hugely popular among private users, particularly young people, but is banned on devices issued by at least half of Australia's 140 federal agencies.
Concerns over the app relate to the inability of Chinese companies to refuse Chinese Community Party demands for information under the country's 2014 National Intelligence Law.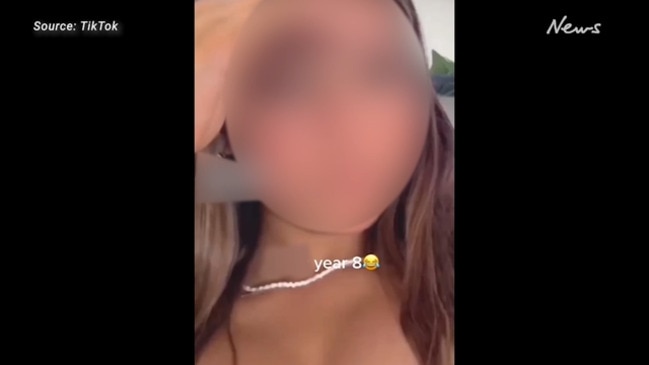 But TikTok said a forced sale wouldn't address the perceived security risk and has pledged to spend $US1.5bn (AU $2.25bn ) on a program to safeguard US user data and content from Chinese government access or influence,The Wall Street Journalreported.
TikTok Australia has previously cautioned against using the app as a political football. "We are proud of our heritage and it's important to note that we operate no differently to other global companies and claims to the contrary are unsubstantiated by evidence," director of public policy Ella Woods-Joyce wrote in a submission to the Senate.
TikTok collects more personal information on users than any comparable app.
Read related topics:
Joe Biden